A snow holiday is not just about skiing and snowboarding, there are a great range of other on-snow and non-snow activities to help you make the most of your winter holiday!
To help you prepare for your trip and explore all a snow holiday has to offer, the team at GAO Snow have prepared some tips, tricks and useful information to take the hassle out of your trip.
The spectacular scenery, natural environment and abundance of snow, is what makes an alpine holiday so special. It is however these factors which also mean that safety should play an important part of your ski holiday plans.
Safety and preparation are important considerations for any snow holiday and will help to ensure you have an enjoyable experience.
Whether you are visiting for a day or staying on the mountain, here are some general guidelines to ensure you are well prepared.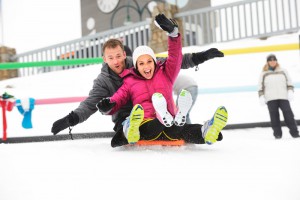 A snow holiday is about much more than just about skiing and snowboarding. You can choose from a diverse range of on-snow activities that cater for thrill seekers through to the less adventurous. There are many ways to make your snow adventure a memorable one.